Cocktail Inspired Pack
in this box:
(8) Rosé (6) Bubbly (6) Margarita
Our cocktail inspired line.
This box takes the concept of "jello" shots to the next level. Get an assortment of our favorite cocktail inspired flavors.
Sending this as a gift?
Add a Video Message!

vegan, made
from seaweed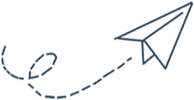 ships to you,
ready to eat

cocktail inspired
flavors

15%
alcohol

won't melt,
weather friendly
how long do they stay good?
Thanks to our proprietary seaweed base, the shots will stay good for 30 days after you receive them!
when will they ship?
The product will ship from our facility 1 – 3 business days after order is placed. We ship from Austin TX via UPS. So ground shipping can take anywhere from 1 – 5 days depending on your location. We do offer expedited shipping as well. The fee for expedited shipping is directly from UPS and will be based on your delivery address.
from the man
**GOVERNMENT WARNING: **(1) According to the surgeon general, women should not drink alcoholic beverages during pregnancy because of the risk of birth defects. (2) Consumption of alcoholic beverages impairs your ability to drive a car or operate machinery, and may cause health problems.
Packaged By Ethyl Ambrosia LLC, Austin Texas
1L (20 x 50ml Boozy Bites)
Contains other than standard orange wine, natural flavors, and certified colors (Citrus Green – contains FD&C #5)
15% Alc/Vol
Contains Sulfites
Reviews
Disappointed with customer service, but great product.
Let me start by saying, BB were a hit at the two parties I ordered them for! However, there is a "BUT", as I attempted to reach out to customer service 3 times after placing my order with a simple question about the size of the cups. (We wanted to prepare something special to personalize them that couldn't be done through BB customization option.) I never received a response. What if there had been a problem with the order? Again, the product is great, and I will likely order them again. Hopefully if there is a need to contact customer service in the future, it will be a better experience. Cheers!
Such great customer service
Went over and above to make sure my order was perfect and designing my logo. Would definitely recommend
Cocktail Inspired Pack-Rose, Bubbly, Margarita
We enjoyed the pack thoroughly. We are excited to try other flavors and packs from boozy bites. Personally we liked Rose the best and Margarita the least in our pack.
Such a big hit!!
I bought these to take on a party bus for a friend's birthday party. I was looking for a fun libation that didn't need to be cold. Everyone loved them. They were so cute and yummy! I will definitely be buying them again!
Interesting…
Strange texture/density, and didn't really taste like the cocktails they were meant to mock. Cups are very cool, though!